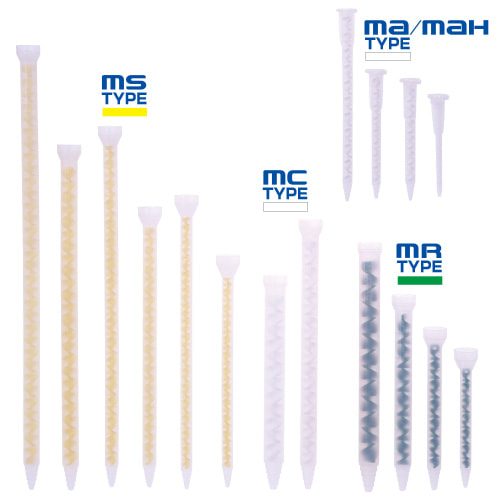 Improves mixing work and prevents environmental pollution with chemicals of short pot life or unwashable mixes.
This simple construction mixer can separate by filter action and mix 2 types of liquids without requiring dynamic force such as air or electricity.
Applicable for mixing 2-liquid resins of short pot life as well as environments where wash solutions cannot be used.
No maintenance required. This easy-to-use mixer can be discarded after use.
Available in a wide lineup. Select the mixer best-suited for your use, by resin characteristics, dispensing rate, etc.