Peripheral equipment
Liquid discharging valves
V series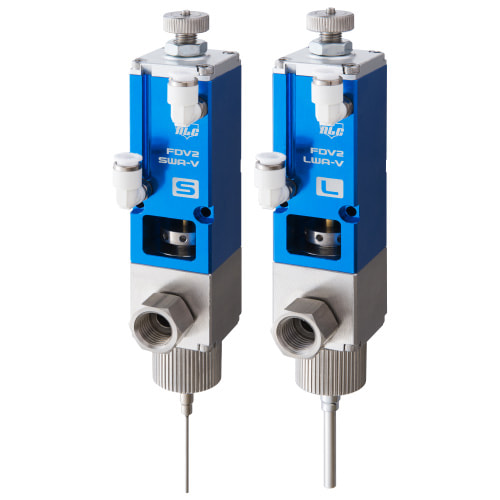 Designed to be compact and lightweight, the V series is best suited for mounting in close contact with a robot.
Ease of assembly and disassembly and excellent durability facilitate maintenance work.
Valve open/close signals can be output for checking by external equipment (optional).
Flow rate can be controlled using the stroke adjusting mechanism.
Can be used for both 2-component resinsand single-component resins.